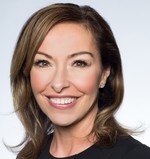 Linda Tharby
Chief Executive Officer
Ms. Tharby is an experienced global medical device industry executive, with a 24-year career with Becton Dickinson and Company ("BD"; NYSE: BDX), a leading medical technology company. Ms. Tharby was a member of the Executive Leadership team of BD that transformed the company from an $8 billion medical supplies company to an $18 billion global medical technology company. With over 20 years of experience in global business leadership roles, Ms. Tharby has been accountable for portfolio innovation and global commercialization across multiple business units. Ms. Tharby also has enterprise change and integration experience, with her most recent role at BD, from July 2018 through December 2020, as the company's Chief Customer Experience Officer and in her prior role, as the company's Chief Human Resources Officer, from October 2016 through July 2018, through BD's $24 billion acquisition and integration of C.R. Bard in 2017. Prior to that, she served at BD as the Executive Vice President and President of the Life Sciences segment, Group President of Preanalytical Systems and BD Biosciences, Worldwide President of Diabetes Care, and Vice President and General Manager of Pharmaceutical Systems. Since 2014, Ms. Tharby has served on the Columbia University School of Public Health Board of Advisors.
Karen Fisher
Chief Financial Officer
Karen Fisher has more than 25 years of financial experience in a variety of industries, most recently serving as the Assistant Controller for a global consumer products company. She has also held roles such as Chief Accounting Officer and Treasurer, and Controller. Ms. Fisher held multiple financial management roles covering financial analysis and reporting, budgeting, forecasting, acquisitions, and cash management. She is thoroughly knowledgeable in compliance with SEC regulation, GAAP, 10Q's, 10K's and Sarbanes-Oxley. Ms. Fisher is a Certified Public Accountant and a graduate of Arizona State University with a BS in Accounting.
Manuel Marques
Chief Operating Officer
Manny Marques has an engineering background in FDA Class II & III medical devices. He has a proven history of effectively transferring new products from R&D into manufacturing, while also reducing operating and manufacturing costs of existing products. Mr. Marques is a champion at enhancing operational management via implementation of Lean 6-Sigma Manufacturing techniques. Mr. Marques holds two U.S. patents for cardiovascular medical devices. Manny obtained a BS in Mechanical Engineering Technology and also an MS in Engineering Management from the New Jersey Institute of Technology.
Josh Bennett
Vice President of Global Commercialization
Mr. Bennett's experience spans healthcare product categories, care settings, and end markets, including medical devices / technology, pharmaceuticals, biologics, acute care, and home care. He has been responsible for growth in both U.S. and international markets.
He joins KORU Medical from Salter Labs, a global anesthesia and respiratory medical device manufacturer, where he served as Vice President Sales, Marketing, and Business Development beginning in 2012. Salter Labs merged with SunMed in 2019. Prior to this, he was with Baxter Healthcare, a Fortune 500 diversified global pharmaceutical and device manufacturer. At Baxter he focused on pharmaceuticals and biologics, with an emphasis on product and market development addressing nutrition, hydration, and hemophilia. Mr. Bennett began his career at PwC Consulting (now IBM Global Business Services).
Mr. Bennett received his MBA from the Kellogg School of Management at Northwestern University, where he was a Siebel Scholar and recipient of the Richard M. Clewett Award, and his BBA from Northwood University.
Brian Hertzog
Vice President of Business Development
Brian Hertzog comes to Koru with over 15 years of experience in the drug delivery and medical device space. Most recently he was a business development executive at Nemera, a diversified drug delivery company with inhalation, ENT, ophthalmic, dermal, and parenteral devices (both autoinjectors and on-body wearables). He has deep experience in infusion devices and pharmaceutical packaging, also having held business development roles at Unilife, Schott, and Datwyler.
Christopher Pazdan
Vice President of Quality Assurance and Regulatory Affairs
Chris joins the KORU team from Hillrom where he worked as the Vice President of Quality Assurance. In that role he was responsible for all quality functions for Hillrom's largest manufacturing division. Prior to that role, Chris was the Vice President of QA/RA where he was responsible for enterprise-wide Design Assurance, Supplier Quality Assurance, Project Management Office, and Software. Chris' proudest professional accomplishments include working with, leading, and helping build great teams. In addition to these efforts, he enjoys making a difference in the healthcare space and improving outcomes for patients and customers.
Chris received his bachelor's degree in general engineering from the University of Illinois at Urbana-Champaign. He is a ASQ Certified Six Sigma Black Belt, ASQ Certified Quality Engineer and an ASQ Certified Quality Auditor.
Brian Schiller, PhD
Vice President of Medical Affairs
Brian Schiller, PhD, is a senior leader with diverse medical affairs and clinical research experience spanning global strategic development, product launch, legal, regulatory and compliance alignment, recruitment and leadership of field medical teams, professional medical education, publication planning and medical communication strategy, company- and investigator-sponsored clinical research, medical marketing and health outcomes research. He has demonstrated success across a wide array of specialty areas including internal medicine, cardiology, endocrinology, immunology, neurology/neuropsychiatry, dermatology, orthopedics, general and gynecologic surgery.
Prior to joining RMS (now KORU Medical Systems), Dr. Schiller was Senior Director and Head of Field Medical, North America Medical Affairs at Sanofi (Genzyme) since 2009. From 2005-2008 Dr. Schiller worked at Avanir Pharmaceuticals; initially as an Associate Director of Medical Affairs, and later as Associate Director of Clinical Research and Medical Affairs. Dr. Schiller also held leadership roles at Amgen from 2002-2005 and at Bristol Myers Squibb from 1999-2002.